Eddie Vedder Solo Show Portugal RARE LE Art Print Luke Martin Pearl Jam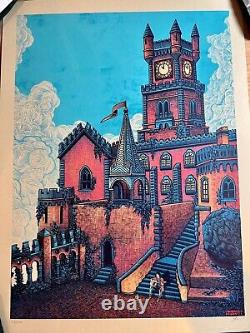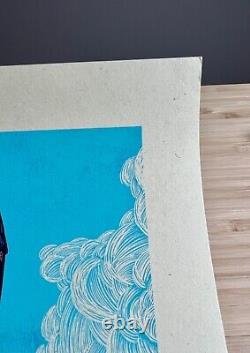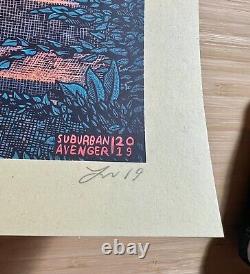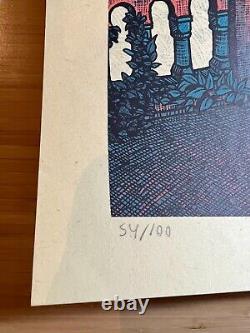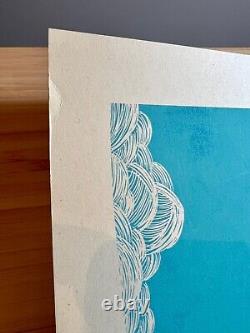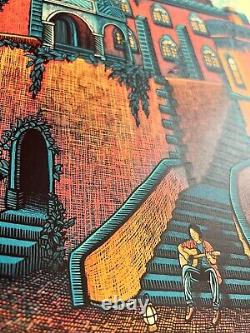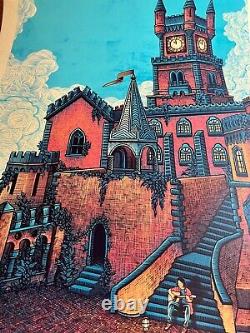 Up for your consideration is "Solo Show, " an art print created by Luke Martin for Eddie Vedder's 2019 show in Lisbon, Portugal. The "show" version of this print includes Eddie's name, the venue, and date. This "art print" version omits the text so the art more fully expresses itself.
Just 100 of these are in circulation. It measures 18 x 24 and is hand-signed and hand-numbered by the artist. The detail on the print is spectacular: The line work in everything from the road to the castle to the sky is breathtaking! There is some edge wear in the print as shown in the photos, but the face of the art is impeccable & the edge blemishes will be obscured by the frame or the mat once you put this on the wall. What I love about the print, aside from the aesthetics, is that it's perfect for a fan of Eddie Vedder & Pearl Jam, while being low-key enough to draw in someone who just likes the print itself. It also speaks to any music fan, as it could also be read as any solo performer playing music for the sake of music, even if no one is watching. It's a powerful piece. This print has been stored flat in a mylar sleeve inside a flat file, and kept a low-humidity, temperature-controlled environment. Tissue paper will be placed over the print, and it will then be gently rolled in kraft paper and fastened with painter's tape and pull tabs, inside a 3-inch Yazoo Mills poster tube.