PEARL JAM CONCERT POSTER London, Ontario, Canada July 16th 2013 DFace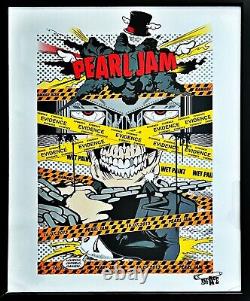 This listing is for ONE (1) Pearl Jam Concert Poster by DFace. The concert was on July 16th 2013, at the Budweiser Gardens in London, Ontario, Canada.
The poster has been stored flat, in a frame for the past 9 years, and is still in the poster behind UV protected glass. There are small tape marks on the back of the poster.