Pearl Jam 9/7 2023 Chicago Poster Mark 5 Jamotillo Bulls Astronaut withCRAFT TUBE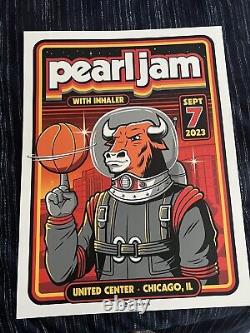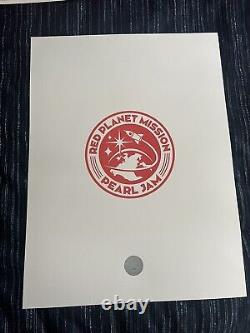 This rare Pearl Jam poster from their 9/7/2023 Chicago show is a must-have for any true fan. Featuring the iconic imagery of a Jamotillo bull and astronaut, as well as the date and location, this original piece is a great addition to any collection.
Made in the United States with high-quality materials, this poster is a true piece of memorabilia. Whether you're a collector or simply a fan of Pearl Jam's music, this poster is an excellent choice. Comes with a convenient craft tube for safe and easy transport.