PEARL JAM Fort Worth N2 Bandana, License Plate, Pin, Sticker & Poster Set READ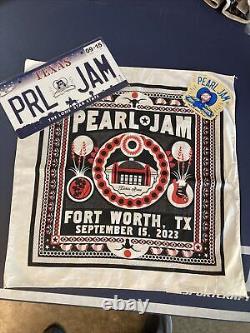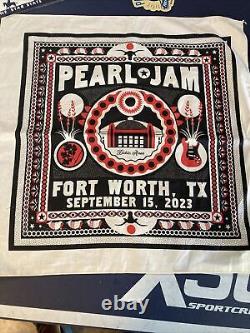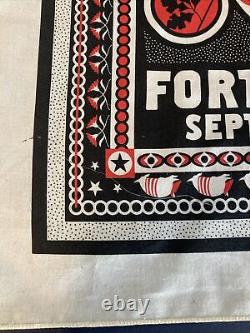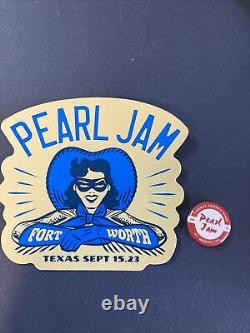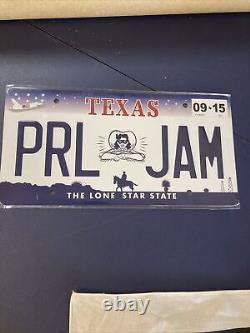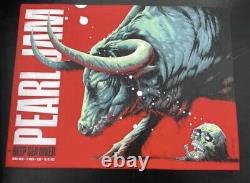 This Pearl Jam memorabilia set is a must-have for any fan of the iconic rock band. Included in this bundle are a Fort Worth N2 bandana, license plate, pin, sticker, and poster featuring Pearl Jam. This set is perfect for collectors and fans alike who want to show their love for the band in a unique and special way. The items are all original and authentic, making them a great addition to any collection. Whether you're a long-time fan or just discovering the band, this set is sure to impress. NOTE: on the bandana - the print has a silk screened error on the bandana. It looks like a thread was on the screen during printing.
Second image of bandana shows the error. One envelope with license plate, bandana and sticker.
One poster tube and pin in bubble wrap in tube. Reasonable offers will be accepted.